Hi there,
My name is Gerard Avellone, and I am the founder of Avalarm Security. I've been a native of St. Louis for virtually my entire life and I have worked in or around the security industry for 27 years.
While working for the big security corporations I became very discouraged by the business practices of many of the supposedly "Top" security companies, I developed a plan to launch a local security company that offered better products and services at a more affordable price point for my fellow St. Louis residents and business owners.
At Avalarm Security, our mission is to help you ensure the protection of your home, family, and business and look after you like you're family.
After all, my staff and I live and work here too. We are family owned and operated and have been working to help secure homes and businesses in greater St. Louis for over 27 years. Give us a call today - we can help you get better security for your home or business, at a price - and value - that you can afford.
Sincerely,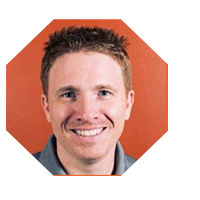 Gerard Avellone
President
Avalarm Security
Local St. Louis Alarm Co.