Hi there,
My name is Gerard Avellone, and I am the founder of Avalarm Security.  My family has  lived in the St.Louis metro area for generations and I have worked in or around the local security industry for over 27 years.
While working for some of the biggest security corporations I became discouraged by the business practices of those supposedly "Top" security companies.  I developed a plan to launch a local security company that offered better products and services at a more affordable price point for my fellow St. Louis residents and business owners.
At Avalarm Security our mission is to bring you peace of mind, by helping you to secure your home, family, and business like it is our own.
Our company moto - We are bound to care more because we live next door.
We live and work here too and we strive to build a reputation of great service and attention to detail.  We are family owned and operated and intend to help St.Louis with security and more for years to come!
Give us a call today - we can help you get better security for your home or business, at a price - and value - that you can afford.
Sincerely,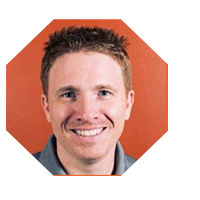 Gerard Avellone
President
Avalarm Security
Local St. Louis Alarm Co.