Welcome to Smarter Business Security in St. Louis
Our fully-integrated solution allows you to monitor and control your business through a single, mobile-friendly interface. With just a few clicks, you can secure your system, view live-streaming video, manage employee access, regulate energy use and much more.
A Complete Business Security Solution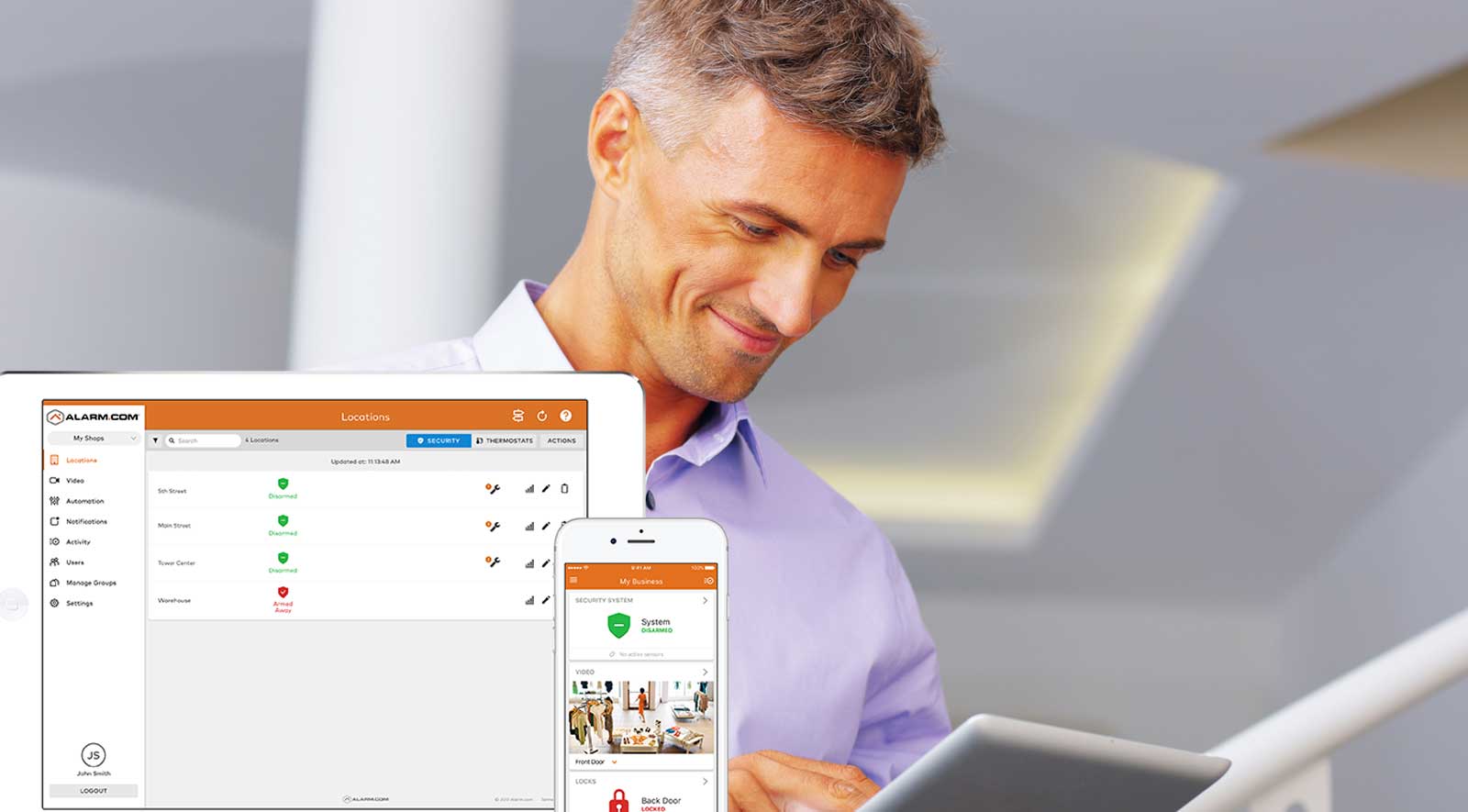 Real Time Updates & Business Intelligence
Did someone go into your office? How about the inventory room? Or the server room? Get notifications from your smart security system that keep you informed in real-time. Distinguish between real and false alarms and confirm your business opened on time.
Get visibility into business activity trends to make smarter decisions around staffing, promotions, energy use and more. Easy-to-understand reports let you quickly see activity patterns across your business and spot unexpected changes.
Wireless, Modern Business Security in St. Louis
Welcome to a better, smarter, 100% wireless security system that goes with you wherever you go. Modern commercial security systems have come a long way in the last few years, keeping up with innovations in smart devices, and touchscreen technology.
CELLULAR SIGNAL

Built-in wireless signal. No phone line needed.

2 WAY VOICE

Speak to the emergency operator right through the keypad.

MOBILE APPS

Free mobile apps for iOS or Android smartphones & tablets.

APPLE WATCH

Your security - right on your wrist! Also compatible with other connected home apps like Alexa.

TAMPER PROOF

Alarm sounds even if the keypad is smashed.

LOCAL SUPPORT

We're a part of your community and are available for service and support when you need it.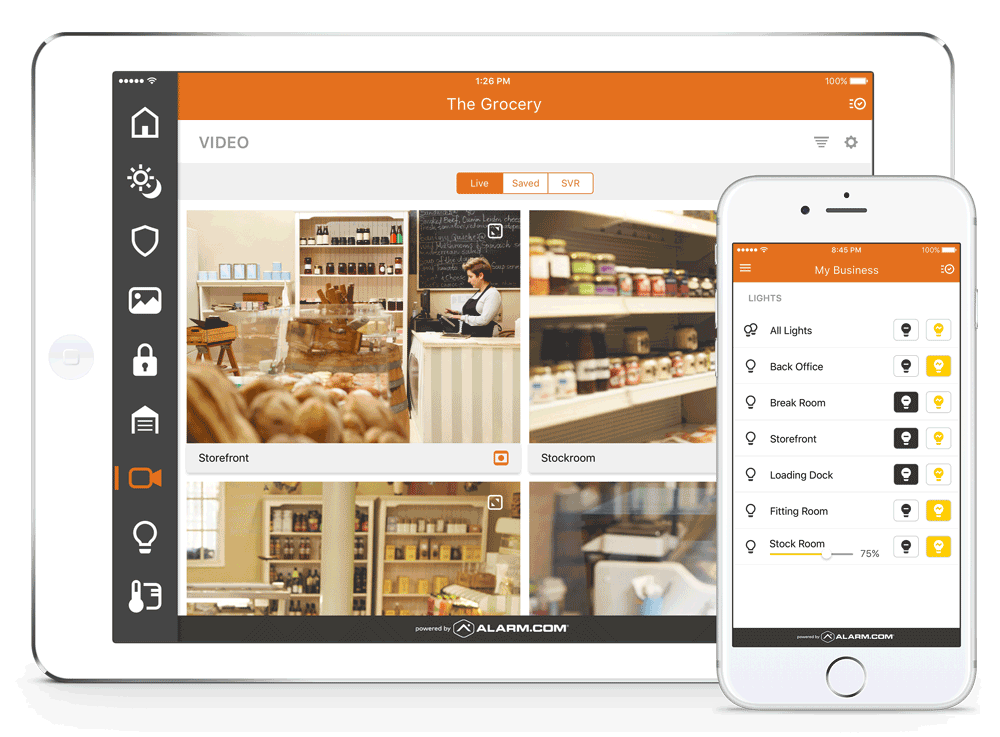 The Real Sign of Home & Business Security In Greater St. Louis County, MO.
We have over 27 years in the security and communications industry. Having worked both inside and out of the corporate world, we offer the industry's best practices with a dedication to service that no national company can match. 
Contact us today for a free in person consultation.