The moment you become a parent, your whole life changes. Scientific studies illustrate that becoming a parent changes your brain, increasing the gray matter in certain areas that influence parental motivation.
Parents report that they become hyper vigilant about the safety of the family. Traditional old school alarms are excellent at being reactive when they detect something has happened, but this simply isn't enough for those who must travel for business. Thankfully, a modern smart home security system can help to secure your family and detects problems before they occur.
Modern Security Acts like A Parent When You're Not There
Smart home security systems detect problems allowing your family to react quickly when trouble happens. There are a variety of connected devices your system uses such as contact sensors on windows and doors, and doorbells that are sensitive to motion. There are also intelligent smoke detectors that can determine when a security issue or fire might happen.
All of these components are monitored 24/7 and include a smartphone app that allows you to receive alerts right on your phone when your not home. Whenever the system detects a problem, it alerts you.
Here are some examples of how smart home automation protects your family.
If the smart smoke detectors sense smoke in the house, the system will notify the central monitoring station, which can dispatch the fire department if there is no answer. If you're at home, our central station operators can then verify if the fire department should respond to the home.
When the kids are home alone, and they leave one of the exterior doors open or unlocked, the system can be set to notify you via text message or mobile app. Parents can call or text the children and tell them to close or lock the door.
After dark, you can see if the rest of the family armed the alarm and also check the status of the windows and doors. If something isn't locked or the system isn't set, dad can set it and lock everything all through the smartphone app.
This system is the perfect solution for the parents that travel because it does the bulk of the security work – automatically!
24/7 Alarm Monitoring
Parents have even more help with home security from the 24/7 alarm monitoring center. The alarm connects with a central station staffed all hours of the day and night that assesses the situation when the alarm signals and sends first responders to the home if necessary. Imagine having a back up like that when you're away. Peace of mind – 24/7.
To learn more about smart home automation contact Avalarm Security. The team at Avalarm Security has been helping to secure the St. Louis, MO area for over 27 years. We provide customized residential and business security solutions.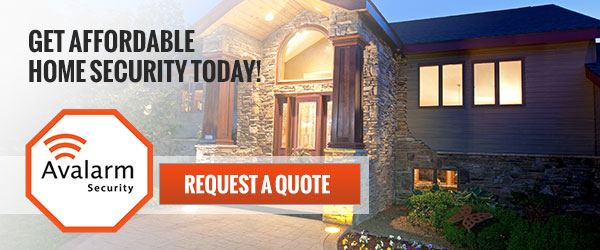 Latest posts by gavellone (see all)