If you're looking for the perfect present for the man in your life, we have an excellent solution. Why not improve his man cave with smart home automation to make his life easier and more enjoyable?
No matter the location of the man cave that he designed, it's probably a constant project in motion. While smart home automation used to be for the rich and computer savvy. Upgrading the home security system for the special man in your life allows him to automate the electrical components and gadgets so that he can operate everything from a smartphone app.
Let's look at some great home automations for man cave environments.
Use a Smart Plug to Automate Lighting and Electronics
Your husband or father will be speechless if he can use voice commands or his smartphone to dim the lights or turn them on. Connect the lighting in his man cave to a smart plug and he can even set automation triggers to operate it.
Imagine if all the lighting came on at the perfect level when he simply opened the door or flipped one switch. He'd save energy for those long playoff games if all he had to say was, "dim the lights," for the perfect setting.
Connect the tv, cable box, and his other favorite electronics to a smart plug to automate them as well. He won't even have to worry about finding a lost remote when he can simply use voice commands to turn everything on.
Temperature Control
An experienced St. Louis Alarm Company like Avalarm Security like can install a remote temperature sensor inside the man cave. The small wall sensor communicates with the main thermostat in the house to keep the room at the perfect temperature. The system provides a comfortable environment for your husband or dad to watch his favorite sports or enjoy his favorite activities.
Remote Control Entry for the Front Door
Why should your favorite man have to interrupt the game to open the front door when he can open it remotely with smart home automation? That new doorbell not only opens the door remotely, you can talk to people at the front door and even see when the takeout food you ordered arrives. He'll never miss another touch down answering the door again.
For the perfect finish, use customized scenes to allow him to adjust his devices with a single button on the smartphone app. You can program multiple scenes and differentiate them with unique titles.
About Avalarm Security
To learn more about smart home automation for a man cave, contact Avalarm Security. Avalarm Security has served the St. Louis, MO area for over 27 years. We provide customized residential and business security solutions.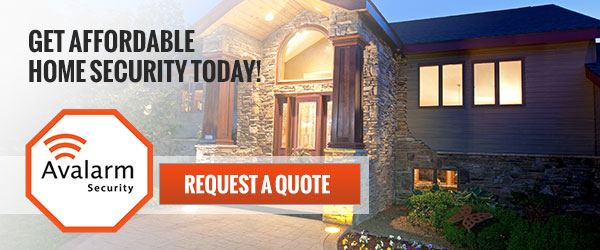 Latest posts by gavellone (see all)